SNOLF TOURNAMENT, Saturday, 01/16/2021: Please come on out for our next SNOLF Tournament! $10.00 entry fee per player, registration is from 11:30 am to 12:45 pm at the Pavillion, tee off is at 1:00 pm. Only one golf club per player (each player must use the same club for the entire tournment). The Pavillion bar will be open and food will be available for purchase from our friends at Dragon Shirt Kenny's after the tournment! NO OUTSIDE ALCOHOL IS PERMITTED...all alcohol must be purchased from Terrace Lakes staff/bartenders....the mobile SNOLF bar cart will be out on the course during the tournament. Please pre-register your team by clicking this link (this will help us get a preliminary head count prior to the tournament): https://forms.gle/hzTcYc8XxNv5QUeeA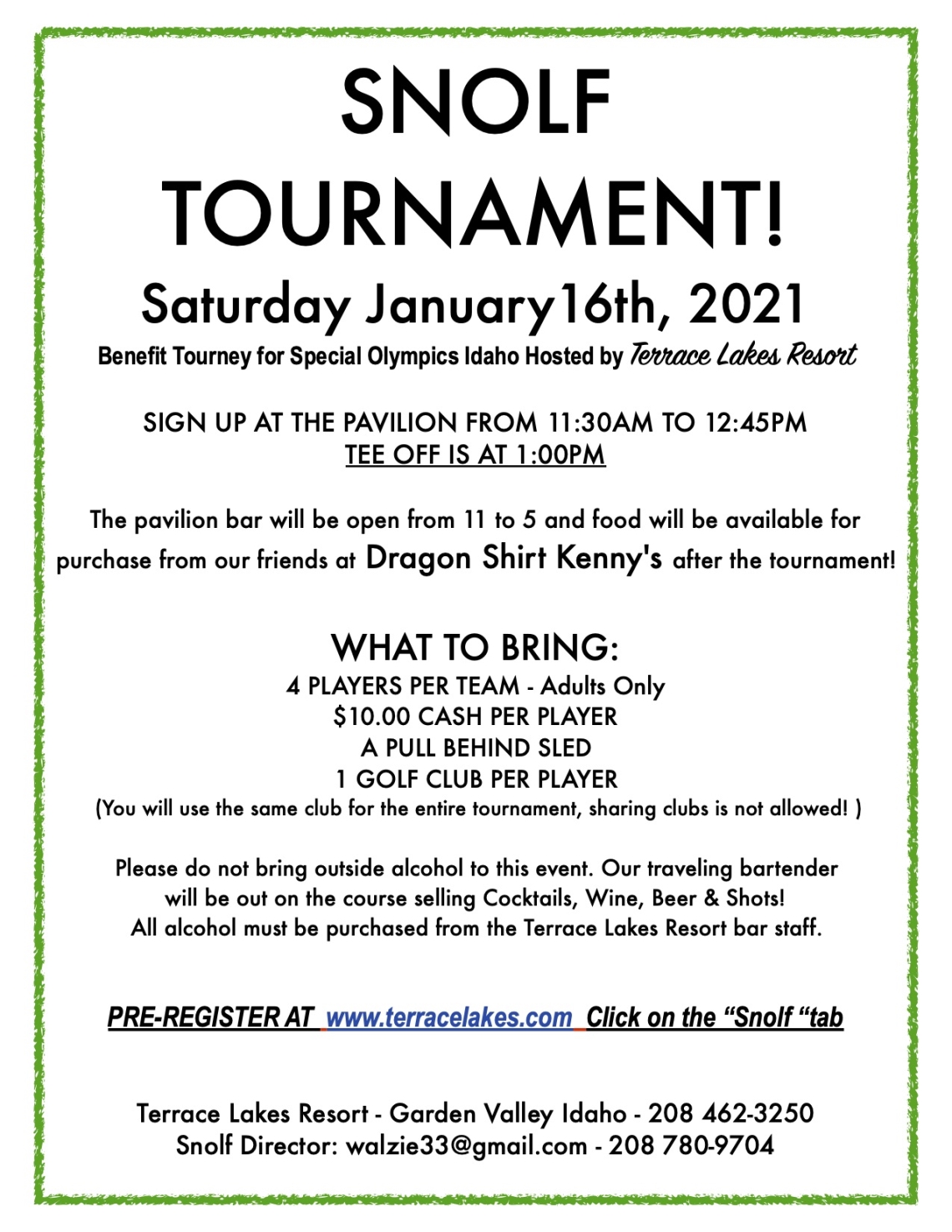 Funds raised from SNOLF tournaments support the Special Olympics Winter Games at Terrace Lakes Resort in February 2021. Lets have a great SNOLF turnout this winter to benefit this important organization again!
If you are intersted in assisting with SNOLF tournaments this winter, contact the SNOLF Directors via email at walzie33@gmail.com or jwalzie24@gmail.com.
Click Here to Listen to a Boise State Public Radio Podcast about SNOLF at Terrace Lakes!
For lodging at Terrace Lakes, please call the office at (208) 462-3250 or Click Here to Book Online